To ensure you make the most of your sponsorship of the Canadian Power Finance Conference 2019 we have created a short check list to make sure you're on track to deliver the best ROI as possible.
If you have any questions please contact lucia.garcia@euromoneypl.com
Please follow us on twitter and linkedin and we will follow you back. By using our hashtag #CanPower19, your posts will achieve a higher reach, increasing your audience and brand awareness. We currently have 12,000+ followers across our social media platforms, including press and other delegates and we want to re-tweet and share your news with them
Share your participation with your network
We've put together some sample tweets and posts for to you to use, along with a sharebale image. Feel free to tweak the posts to your house style.
​Join us at the Canadian Power Finance Conference 2019, 24-25 Jan, Toroto for 2 days of meetings, networking & high-level discussions. Find out more https://goo.gl/tjPBVk #CanPower19 #Canada #Finance
Looking for new power investment opportunities? Make sure you'll be at #CanPower19 for unparalleled actionable financial market intelligence, networking opportunities and in-depth industry analysis. Find out more - https://goo.gl/tjPBVk
Please right click and select "save image as" to download the image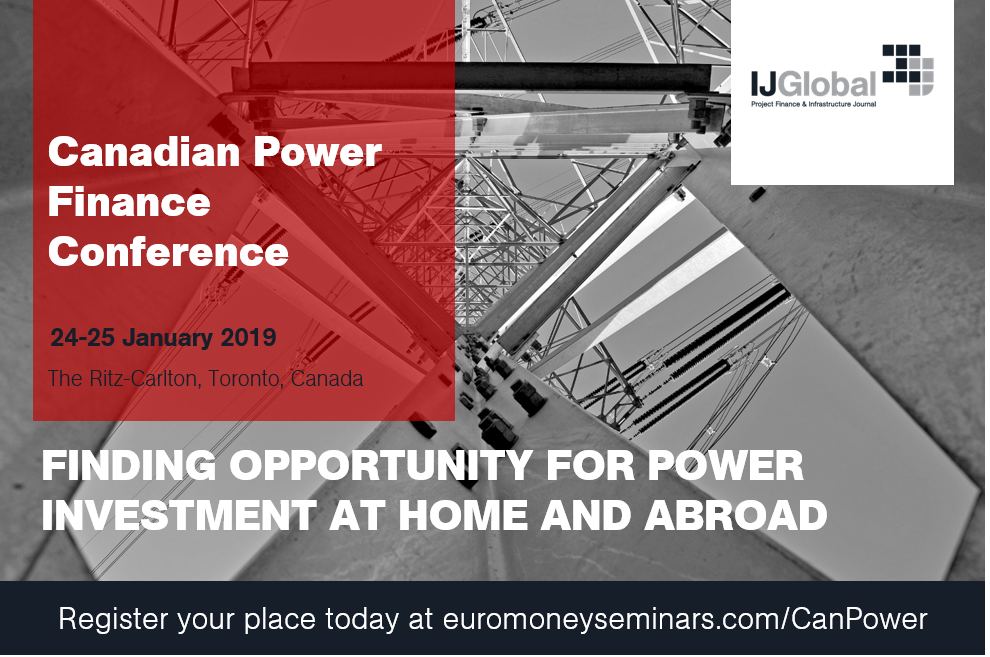 As part of your contact you will have had a number of guest passes that you can use to invite your clients. Our research shows that sponsors who invite their clients personally to events have a 14% higher ROI on events - so make sure you take advantage of this fantastic account management opportunity,
Please note guest passes are solely for Developers/Sponsors, Institutional Investors and Government, and will be approved by the IJGlobal events team.